Come live on an island
in the city center

The new Kępa Park
Kępa Park is an extraordinary construction project from ATC Development, a developer from Wrocław, located in the very centre of the island of Kępa Mieszczańska. We were asked to develop a name as well as visual identity for the project and to prepare formats necessary to conduct a performance marketing digital campaign. ATC Development has partnered with us for various marketing projects and for its PR communication. We were also tasked with updating the visual identity of the developer's brand as a whole.
Apartments in the green heart of Wrocław
Kępa Park is located next to Park Mieszczański, from which it takes its name. As part of our campaign, in addition to developing and implementing the landing page and display ad creatives, we have provided an interactive apartment search tool by level and floor plan, for the target group to be able to conveniently browse ATC Development's offer.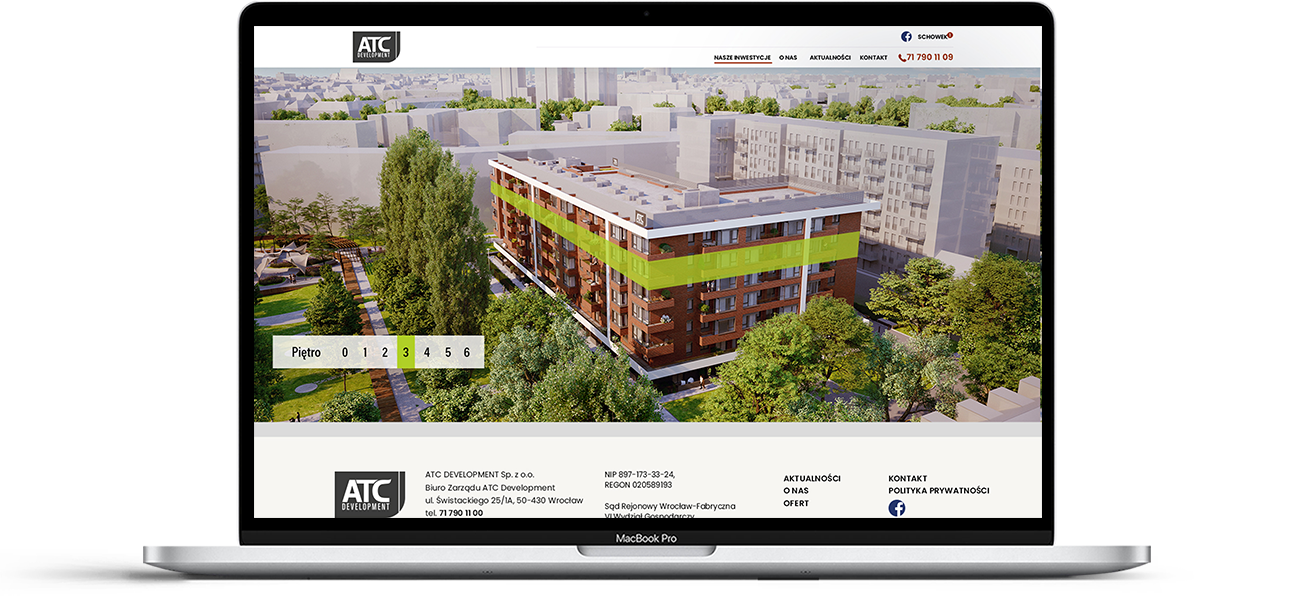 Our ad creatives communicated the various benefits of purchasing apartments in Kępa Park, including its location in the city center, advanced construction stage and the price.