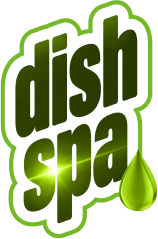 Creation and launch of a new brand
Dish Spa is a new brand of dish soap. we were responsible for the entire NPD process, including naming, developing product lines, designing packaging and their production versions. We were entrusted with creating a campaign introducing Dish Spa to the Polish market, which included display campaigns, developing and implementing a landing page and preparing BTL materials.
The campaign concept is centered around the idea of a SPA for dishes, which was inspired by the rich variety of fragrances in this new dish soap line.
The display campaign was supplemented with mailings, a 6-second YouTube bumper ad and remarketing in Google.