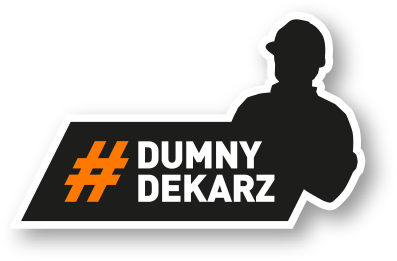 Building a community
The initiative Proud Rroofer is Dakea's project aimed at promoting the craft of roofing and building awareness of the importance of this profession among institutional and individual investors as well as young people who are about to choose their future careers. Through regular direct communication with roofers and the exchange of insights in various contexts of contact with the brand, Dakea managed to create a reliable community of professionals around it. Proud Roofers have been coming together for several years, engaging in various actions announced through dumnydekarz.pl, aimed at promoting their profession. Other than that, they often engage in lively discussions on the project's fanpage. It is worth taking a look.
We are responsible for the project's development strategy, its image and promotion in industry media and for Facebook and YouTube communications. Dakea also asked us to issue a periodical entitled DEKARZE (ROOFERS), presenting representatives of the profession and their passions. We handle photos, interviews and DTP. All issues are available for download at dumnydekarz.pl. Appreciate the roof over your head, download an issue of the magazine and support a higher purpose. Thank you!