 Brand identity
We have created AL-KO's brand communication model for the Polish market. Under the slogan"Smarter in the garden", we are conducting radio and online performance campaigns, and we design POS materials. We cooperate with the brand regularly, supporting it in various projects requiring marketing concepts, creatives, visuals and video content.
It's just a garden… until
it becomes your way of life
Greenery can be an achievement you are proud of, a safe space or, sometimes, turf on which your favorite team plays. We believe that wherever it is used, AL-KO equipment has an enormous effect on its owner's quality of life.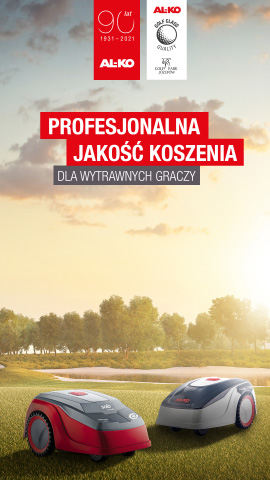 In 2021, AL-KO became involved in sports marketing, and we were tasked to manage the brand's marketing during matches and other sports events to emphasize the brand's presence as the sponsor of the Polish Volleyball League and the Warta Poznań team. AL-KO technology ensures the safety, comfort and satisfaction of everyone enjoying greenery – both in their own garden and as part of the sports experience.