WINS – A New Standard of
Window Sealing and Insulation

Launching a new construction technology
As part of introducing an innovative construction standard to the market, Selena has entrusted us with establishing the WINS brand and its products: three integrated systems for installation and insulation of window frames and reveals. We were tasked with naming, full visual identity including a brandbook, developing communications, designing the packaging as well as digital campaign strategy and creation.
Innovative solution for energy efficient buildings
We were responsible for designing and producing original display stands exhibiting the application of the new, innovative solution in construction work, for BTL materials for contractors and investors, and DTP of WINS installation standards and instruction. We also created brand identity as well as instruction animations for the brand, which have been broadcast on seven European markets.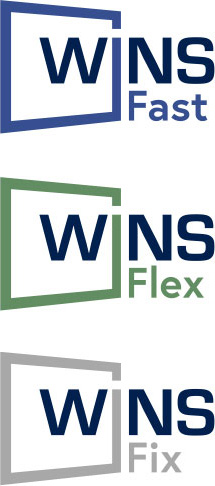 WINS is a solution meeting the growing legal and technical requirements concerning energy efficiency of construction projects.